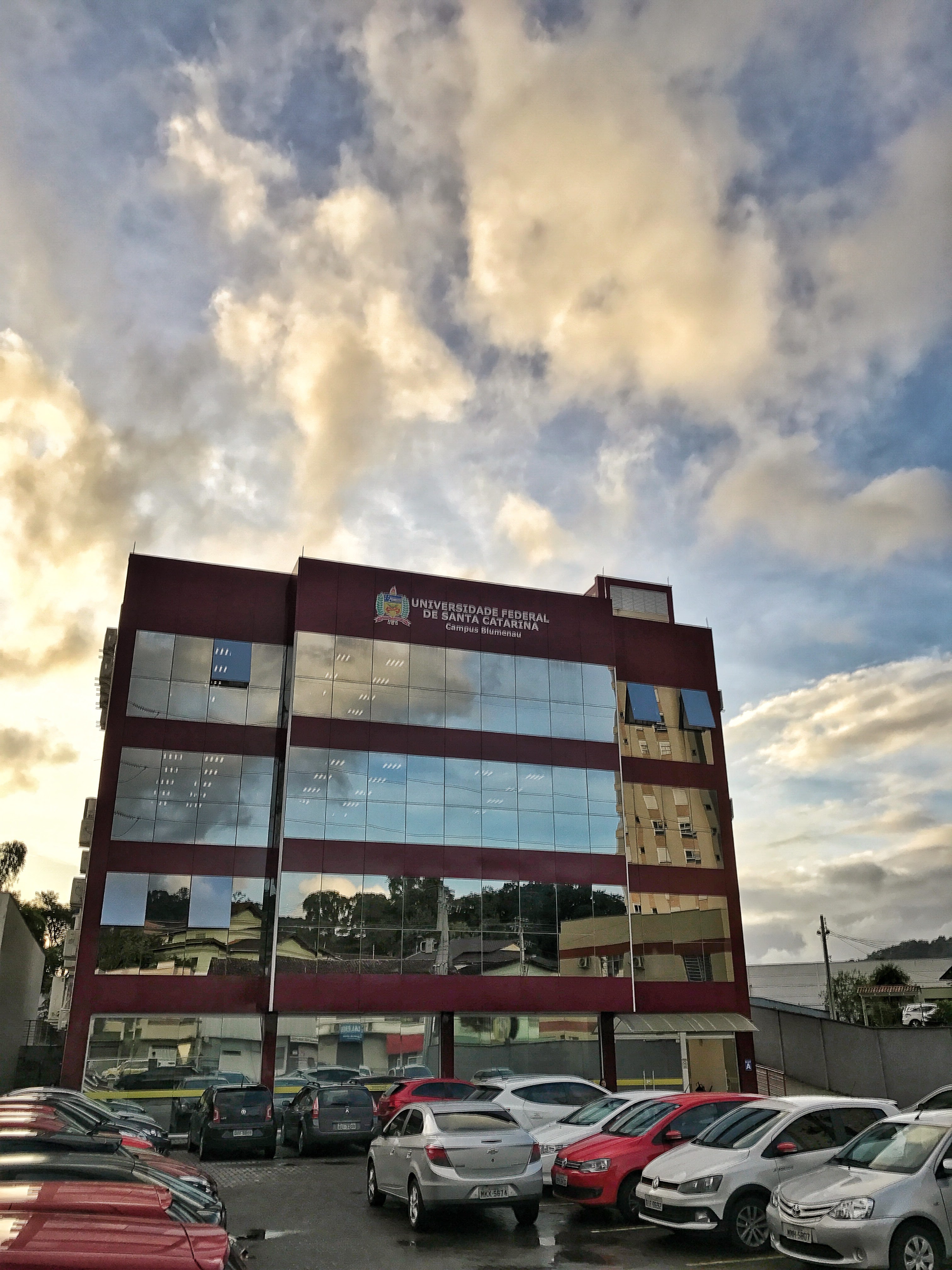 UFSC Blumenau Campus was inaugurated in 2013, with an opening class on 17 March 2014 at Carlos Gomes Theatre. At first, academic activities were carried out at IFC Blumenau and later transferred to the current building on João Pessoa Street (Velha neighborhood) in September 2015.
Providing scientific, technological and teaching preparation, the campus currently offers five undergraduate degree programs in Textile Engineering, Automation and Control Engineering, Materials Engineering, Mathematics (Education), and Chemistry (Education). The Campus also offers two master's degree programs - Physics Education and Mathematics – and one specialization degree in Contemporary School Education.
Undergraduate and graduate departments work together to prepare professionals with an adequate profile in order to meet the sociotechnical needs of the Vale do Itajaí mesoregion. The project conceived by UFSC focuses on the proposition and organization of social interaction activities, motivating cooperation between economic and productive sectors and the community in general.
The Campus is composed of three units: one administrative and two academic ones, where classes are taught and teaching, research and outreach activities are developed.  The Campus Administration is structured around a General Campus Office and an Administrative Office.
In 2017, UFSC Blumenau Campus reached the amount of more than 1.000 students enrolled, 89 faculty members and 43 administrative staff members. To meet the needs of its students and staff, the Campus has centers and committees responsible for welcoming, providing educational support and facilitating the development of the academic community.